About Our Site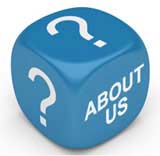 WorkRelationships was formed to offer a unique reference point on managing relationships at work.
Work would be a lot more fun if it was possible to choose colleagues and pick a nice manager, but in reality it is important to learn to work well with anyone. WorkRelationships was created to offer advice on how to build and maintain good relationships at work, and what to do when they go sour.
WorkRelationships is a one stop shop for finding information and resources to improve work relationships. It is packed with helpful articles written by our team of experts who are passing on their years of experience.
From the everyday problems of office gossip and making friends with colleagues to the more tricky dilemmas of office romances and being social with your boss, we have got it covered.
The site also looks at more specific issues such as being treated unfairly, email etiquette and addressing problems with someone you work with so that you can handle difficult situations more easily.
As much as it would be nice sometimes to tell your colleagues or boss to get lost, it is not the best course of action! We provide you with some better alternatives to manage your work relationships in a professional manner and make your job a happy and productive place to be.

Related Articles in the 'Site Information' Category...