How I Dealt With Negative Attitudes as a Working Parent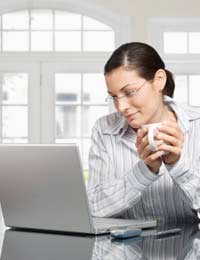 Working parents can sometimes encounter negative attitudes in the workplace. Negative attitudes can be seen as discrimination and it can escalate to a matter involving union officials, as this case study shows.
Returning to Work After Maternity Leave
Returning to work after 12 months of maternity leave can be a daunting process for many new mothers. For Jemma Kumar, 36, returning to her job as a software sales executive held one main drawback. "I had worked in the same job for five years and my only real concern was leaving my baby for the first time." Jemma was welcomed back into the workplace and apart from a few new faces nothing had really changed. "Changing back into work mode didn't take long and it soon seemed as if I had never left, but a shift in attitude came when I had to take a little more time off work."
Changing Attitudes in the Workplace
It was a remark passed on to Jemma from a work colleague that opened her eyes towards her employer's negative attitude towards her. "When my child was ill and I had taken a few days off work my boss seemed fine about it," Jemma said. "When it happened again the following month a comment my boss made was relayed to me from a work colleague". The comment made by Jemma's employer made it clear her employer thought Jemma should make up her mind whether she wanted to concentrate on her career or her child.
"I don't know if I was more shocked by the implied ultimatum within the comment or the fact my boss was female herself with two children." Jemma decided not to confront her employer but this remark had caught her off guard. "That remark made me rethink exactly how I was now viewed by colleagues in the workplace." Jemma said. "I knew that not everyone had the same opinion as my boss but I began to think that I was being taken less seriously due to my new parental status."
Changes to Employment Terms and Conditions
When Jemma returned from a week's holiday her employer requested a meeting to discuss her employment options. "My boss basically implied that my sales had declined due to my interests 'lying elsewhere' and she asked if I would consider working reduced hours." Jemma said that she would consider working flexible hours but had no intention of working reduced hours. "The final straw came when my employer said she had originally been considering giving me the same hours but with a step down to allow someone else in my team to temporarily take over my job."
Seeking Advice on Parental Rights at Work
Jemma was initially shaken by this turn of events but decided that it was now time to seek help. Jemma's employer made it clear that action may be taken if her sales did not increase. "My sales had not reduced drastically and in no way merited a demotion." Jemma said. "For safety's sake I decided to check out if demotion or reduced hours could be enforced on me by my employer." Jemma contacted her Human Resources department and then her company union for advice on the matter.
Working Parents and Employment Rights
Jemma was informed that her hours could not be reduced without a valid reason from her employer. "I was told that if the reasons behind the threat were because of my change in circumstances then it could be seen as discrimination." Jemma said. "I was also told that I could file a grievance complaint against my employer through the union." Jemma gave the advice some consideration and decided to set out a written statement to her employer outlining her grievance.
Flexible Hours for Working Parents
A further meeting was scheduled with Jemma who informed her employer that a union representative would be accompanying her. "The meeting actually went well and I was informed that if I wished I could place a request for flexible working hours." Jemma said. "I think it was the fact that I had actually taken the matter this far and had asserted my rights that made my employer change her views." Demotion and reduced hours were also not a viable option due to stipulations in Jemma's employment contract.
Threats and negative comments such as the ones made by Jemma's employer can be seen as discrimination. In Jemma's particular case her employment contract also stipulated certain hours and job designation, with no variation clause. Jenna's employer could not simply change the terms and conditions of the employment contract without a breach of contract occurring. If a solution had not been found and job demotion was a real prospect then the matter could have progressed to an employment tribunal.
You might also like...