Office Emails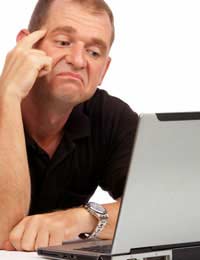 Email, mobile phones and the internet have revolutionised how we are able to communicate in the workplace. Add to that video conferencing and web cams and we can work from home or need not leave our desks at all.
Although you are unlikely to find any reference to emails in your employee handbook or contract, you may realise quite early on in your employment what email etiquette is considered appropriate in your workplace.
There are a range of email based situations that it is worth your while understanding because we have all heard about people pressing 'reply to all' and really wishing they hadn't when everyone knows their personal business and it gets forwarded around the city faster than you can say 'whoops'.
Here are the key email issues to bear in mind. Don't forget that even if you are in control of your inbox and are totally responsible about whom you send details of your weekend antics to or your opinions of your boss, someone pressing 'forward' can undo all your hard work. Perhaps leave your gossiping to round the water cooler or over a glass of wine on Fridays after work.
Sending Internal Emails
There may be an agreed structure for sending internal email regarding projects and meetings. For example, some organisations like to ensure that everyone involved is copied in to emails and certain language and formats are used. Ask if this is the case in your office and stick to it. Some companies like regular updates by email and others prefer a weekly or monthly meeting.
If you are sending internal emails to your friends at work, be aware that your emails are likely to be seen by other people, either through the IT department or because they are wrongly forwarded. It is a good idea to have a hotmail or yahoo account for personal emails and simply use the work address for professional purposes.
Sending Emails to Clients
As it is more acceptable and even expected now that clients and customers communicate by email, do not fall into the 'text speak' trap of thinking that good language and grammar does not matter on email. It does. Although it may not be quite as formal as a letter, be sure to spell check your email and use appropriate language and terminology. And no kisses!
Sending & Receiving Emails from Work to Friends
This is another situation where having a non-work email account is worthwhile. This is particularly true if you like to discuss personal issues by email or if you are applying for other jobs. Do not have your current work email on your CV or give it out as a contact detail. When setting up your hotmail or yahoo account, do not use a silly nickname or such like, it will look unprofessional and may put people off - just use a simple, clear name, with numbers if needed.
Do not check your emails too often in work time. Once in the morning and again at lunchtime is absolutely plenty.
Sending & Receiving Junk Emails
It is not advisable to forward any junk emails you may get. You are bound to have certain friends or colleagues who send you those 'you will be simply handed a million pounds if you forward this to everyone you have ever known within eight seconds' type emails. At best those emails are just a foolish waste of time and at worst they can be quite sinister, foretelling of bad luck. There is no need to forward them. The odd joke email on a Friday afternoon can be quite amusing, but in reality they are never that funny and you could end up offending someone.
You might also like...