Dos & Don'ts For a Work's Formal Dinner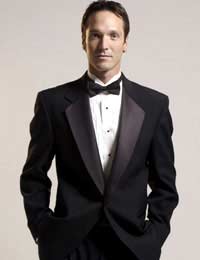 Formal dinners are an important part of many company's social calendar. If you are expected to attend such as evening with your colleagues, take some time to plan your outfit and think about what behaviour is appropriate to your work place.
While there is no one set of 'dos and don'ts' for all company formal dinners, there are certainly some tips that are relevant to all these events.
You will need to take into consideration the type of relationship you have with your colleagues, the industry you work in and the purpose of the dinner. Industries such as sales or investment banking, for example, may have more rowdy social events than the county council - the type of behaviour that is acceptable at such events can vary greatly.
For the majority of us, though, the main rules will apply. Indeed, even if it may be considered acceptable to get hideously drunk and have your trousers around your ankles at your Christmas party, that does not mean you have to do it - let it be someone else that wakes up feeling embarrassed in the morning.
Do ...
Make an Effort with Your Appearance
Think about what you are going to wear, have your dress or suit dry cleaned and check your shoes don't need to be heeled.
Make an Effort with People
This is a work event, so do not just hang out with the colleagues you are friendly with. Even if it is in your own time (aren't they always) think as though you are at work. Your boss may say to enjoy yourself and be yourself, but that does not mean you can let you hair down as though you are out with your friends. Talk to people from different departments and mingle throughout the evening.
Arrange Transport Home
If you wait until you want to get home to call a taxi, you will end up standing in the street with Barry from accounts when you would rather be at home. Book a taxi or arrange a lift in advance so you are in control.
Join In
These types of events often have some sort of theme - whether it's your annual awards evening or a Russian-themed Christmas party. However much you wish you were at home instead, you need to get into the spirit of the event. If there is a speech, don't roll your eyes, listen and clap at the end, if appropriate. If there is a casino or live band, for example, have a flutter or dance.
Don't ...
Drink Too Much
The tricky thing with formal work dinners is that they often have a free bar - this does not mean you should fill your boots with lager. Your boss will not be impressed if you are stumbling around the venue.
Complain About your Boss
However tempting it is, do not criticise your boss or other colleagues. They will either find out about it, or your other colleagues will think you gossip about them, too.
Wear Revealing Clothes
Whatever the date, time or place of your works formal dinner, you are still at work. Wear a classic dress that does not show too much flesh. Don't wear very high heeled shoes and keep your make up subtle.
Flirt
While there will always be someone knocking back the booze and flirting with the office hunk, don't let it be you. You will not be taken seriously at work and everyone will know about it.
Be the First to Leave
You don't have to stay until the bitter end, but don't be a party pooper either. Ask your colleagues when they are planning to leave and book a taxi for just afterwards.
You might also like...