When the Pay Rise is Less Than Expected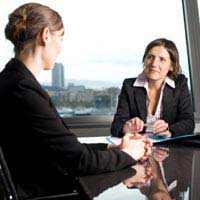 The recession has been the major reason why many businesses across the UK are freezing pay rises. Employees who are expecting a pay rise may find the increase a lot less than they had expected. There are ways to handle a disappointing pay increase that can prove beneficial in the future.
UK Pay Increase Freeze Felt by Millions
Around half of the UK workforce do not expect to receive a pay increase due to the recession. Millions of other UK employees are not expecting a pay rise that will be equal or above the rise in inflation. But many workers do go without adequate pay rises, regardless of whether or not there is a recession. Receiving a pay rise that does not reflect the amount of work undertaken or the company's growing profits can be frustrating. But employees who 'blow their tops' over inadequate pay rises may not help their situation.
Don't Become Angry over an Inadequate Pay Rise
The temptation to march into an employer's office and raise hell about a miserly pay rise may be hard to resist. If getting angry is the first impulse, step back and take some deep breaths. It is always better to appear rational and professional than to act on anger. Good employers should have broached the subject of pay rises and how much to expect before giving the official notification. But many employers will simply pass on the notification and hope for the best. Getting angry about the situation will not bring a solution and is not the best way to communicate with an employer.
Schedule a Meeting with an Employer
Employees who are unhappy with their pay rise should set up a meeting to discuss the issue with their employer. There may be a number of different reasons why the employer was unable to give a higher rate of pay rise. A meeting with the employer will be a chance for both sides to make their case and put their feelings forward on the matter. The employer may not have actually been aware of an increase to the employee's workload before applying the pay rise. Employees should consider what they are going to say and write down the relevant points before the meeting.
Employers Should Be Open about Pay Increases
An employer should have made the employee aware that the pay rise was not going to be a major increase. The employer should have informed the employee of the reasons for the increase and given some indication of the size of the pay rise. Many employers will say that they are providing a pay rise but that the figure will not be a significant increase. This is a wiser option than simply avoiding the subject of how much the pay increase will be. An employee who is hit with a tiny pay increase without warning is more likely to become angry over the situation.
Negotiating with Employers over Pay Rises
Negotiations are always better than demands when it comes to pay rises. Setting out logical reasons as to why a pay rise should be at a certain level will help when negotiating. This could include the fact that the employee has contributed significantly to productivity and a rise in the company's profits. A substantial pay rise may have been long overdue but the employer may not have been aware of this. The employer may genuinely not be in a position to provide a larger pay rise. Employees should undertake job comparison research to view the going market rate for pay within their employment.
Do's and Don'ts When the Pay Rise is Less than Expected
There are a few dos and don'ts to keep in mind when a pay rise is less than expected, these will include:
Don't blow your top and rush into the employer's office demanding an explanation
Do keep in mind the issues that were discussed if there was a pre pay rise meeting with an employer
Don't do something that will be regretted later such as handing in a resignation notice
Do request a meeting with the intention of negotiating and assessing future pay rises
Don't assume that the pay rise is a reflection on your skills in the workplace
Don't discuss the matter with co-workers before talking to the employer; gossip can easily work its way round to an employer
Low pay rises are always disappointing but in some cases, such as decreasing business profits, they can be justified. Employees should ensure they have understood all of the reasons behind the less than expected pay rise. If a pay rise is inadequate in relation to the amount of profits employees are making for a company it may be time to either negotiate or consider the job market.
You might also like...
Helo I am work in a tombstone shop but my boss is crual,when we suppose to get salaries she short our money from 10% to 3% without informing us she is so unfair,what can I do thank you
Geez
- 31-May-16 @ 4:00 PM