FAQ: Is it Time to Ask for a Pay Rise?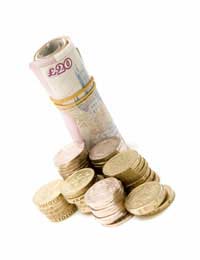 Timing and leverage are two of the key components in successfully asking for a rise. There are a number of questions to consider before asking, not demanding, that a pay rise is warranted.
How Do I Know The Time Is Right For a Rise?
There are a few signs to look out for when considering asking for a rise. If colleagues are doing the same job or equivalent, have been employed for approximately the same length of time, and are being paid more it may be time to ask. Also check out how much employees at the same job in other companies are earning. These factors along with certain other issues may mean the time is right to ask for a rise.
Have Duties and Responsibilities Increased?
If extra responsibilities have been added as part of a job then it would only seem fair that this would be reflected in a salary increase. Many employers will use the 'any extra duties' clause in employment contracts to withhold a pay rise. But if these extra duties are going to be a permanent addition then a pay rise may be warranted.
Is Asking for a Pay Rise Justifiable?
This is a question that should be self-evident. One of the big leverage points can be how much money an employee is making for a company. A sales person who brings in sales figures well above their initial quota may be more than justified in asking for a rise. Employees who consistently go above and beyond the call of duty, not just for a few weeks, may warrant a rise. Any employee who is seen as being beneficial to company growth may have a valid reason in asking for a pay rise.
How Much Is A Realistic Pay Rise?
Realistic pay rises can usually be worked out by the market rate for the specific job. It may also be the case that an employee was taken on at a low rate and told this would incrementally increase after a set amount of time. The promised pay rise may also have been conditional on performance. Always check employee contracts regarding pay rises and conditions. Negotiate the pay rise; never demand that an exact figure is warranted.
When Is the Wrong Time to Ask For A Pay Rise?
Take a look at how the workplace is functioning. Have any employees been let go recently? Have pay bonuses been cut in the previous year? Are the employers cutting back on expenses? If the answer to any of the previous questions is yes then the time might not be right to ask for a pay rise.
As A New Employee How Long Should I Wait To Ask?
In most cases, employers will usually conduct annual or bi-annual employee performance reviews. These reviews are the perfect time to sound out pay rises. If an employee's salary does not rise on a set time scale then a new employee should wait for a least a year. Details of pay reviews and increases should be included in the employee contract.
What Leverage Can I Use When Asking for a Pay Rise?
Leverage is a useful negotiating tactic when it comes to pay rises. If the employee has a skill that is hard to find or is the only employee who can do a certain job then there may be an amount of leverage. In many cases an employer will rather pay extra than go through the trouble of finding and possibly training a new employee.
I Have Issues With My Boss, Will This Make A Difference?
This all depends what the employee's issues are with the employer. If the employer doesn't like the employee because of work related issues such as performance results then a pay rise might be unlikely. If the conflict between employer and employee is personality based then this may not have any bearing on the issue of pay rises. Most employers will be able to act professionally when it comes to work related matters.
How Can I Prepare to Ask For a Pay Rise?
A pay rise negotiation is a business meeting. Research all the evidence that a pay rise is warranted and write down the relevant points. Ask the employer for a meeting to assess the pay situation. When the meeting takes place be polite and present the matter in a business like manner. Never demand a pay rise always negotiate.
If the employer rejects the request for a pay rise ask the reason why, and when a review of the matter is likely to happen. It is then up to the employee as to whether they are prepared to accept this. If not, the next step may be to take matters into their own hands, which can mean looking at other employment options.
You might also like...