How to Deal with Problem Employees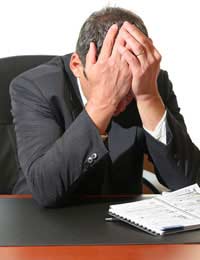 If you are reading this looking for advice, you are probably a good manager and probably even a good boss.
If you are having problems with a particular employee and are keen to resolve the issue with as little upheaval as possible, you have already completed the first step - by looking for advice and wanting to do the right thing.
Problem or Irritation?
Now, 'problem' employees could mean all sorts of things - it could just mean that one of your staff is always just a few minutes late and it's starting to annoy you and other team members. Or it could be that you feel they are competent at their job but do not try to improve or progress. There could be any number of relatively small issues which we will discuss how to deal with appropriately and effectively.
'Problem' could also mean that your employee has a stinking attitude and your recent 'chat' about it has made no difference, or perhaps they took the 'free bar' too much at face value at a recent team bonding session and made a fool of themselves.
Serious Problems Need Legal Advice
If your problem employee is going further than that and is actually regularly coming into work with hangovers, consistently underperforming or damaging your company reputation somehow, you will need to act quickly. You will need to speak to your boss, if you have one, or start to deal with the employee through official employment law channels.
So, we will leave the more serious, written warning type behaviour for the time being and focus on the sorts of issues that can be irritating and frustrating for both managers and fellow employees. It is important for these 'small' issues to be dealt with or feelings of favouritism can be very difficult to deny.
Let's say that the minor offence is something like regularly being five or so minutes late for work. In some workplaces this is no big deal and it may even go unnoticed, but if it is starting to irritate you, as the manager, and you can see that other people in your team who do consistently come in on time, then it is important to say something.
No Cheesy Comments
The most ineffectual thing to do is the classic 'Good afternoon' or 'Hello Part-timer' type comment when they arrive in the morning. This would just make you look like an annoying eighties throwback and would not get the response you are after. In actual fact, all of those 'across the office' smart Alec comments should be banned. What you could try would be a one-to-one comment like 'Are you having problems with your journey in the morning?' to start a chat about their constant tardiness. This approach will allow you to draw attention to the fact that you notice what time they arrive in the morning and give them the opportunity to either tell you if there is a problem, which you can discuss, or make the necessary changes to their routine.
If you feel like your employee is not performing well or behaving in a way that is inappropriate, you may need to suggest a more formal meeting. If you would prefer to give them the benefit of the doubt and have an informal chat before any 'verbal warning' type conversations, then you could try to talk to them over lunch one day or suggest a coffee one afternoon, as long as this will not draw too much attention. You could say 'How are you getting on with the x project?' or perhaps 'I just wanted to catch up with you about a few things.' Something non-aggressive or judgemental, that will allow your employee to talk to you rather than you bulldoze in with criticism. Allow them to explain the situation - in all likelihood they will be fully aware of the problem and will welcome a relaxed platform to discuss it with you, enabling them to hold their head up high and rectify the situation themselves.
You might also like...