Common Power Struggles at Work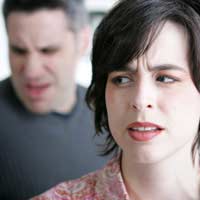 The office is a sociologist's haven as the dynamics and relationships between colleagues are fascinating to watch. There are so many different power struggles going on as people try to be the best or get the most attention. An office is a very delicate balance of personalities and positions that can easily be upset and cause conflict. Here are some of the most common power struggles that are probably happening right now in an office near you.
Chauvinist Male Boss vs Female Colleague
The big male boss thinks that it is his job to rule the office with an iron fist and that everyone should bow down to him. His female colleague thinks otherwise. Many chauvinist bosses still cannot cope with a strong, professional woman who refuse to flirt with him or make his tea. Sometimes the man will eventually have a break through and see the woman as his equal – or he will find himself at an employment tribunal!
Female Boss vs Female Colleague
This situation is the ultimate catfight! There is often not room for two alpha females in the office so the female boss will want to assert her authority. You may think it is the males that play dirty but you will find that this boss is the one to be careful of – just don't get on her bad side or there will be no getting off.
New Boss vs Colleague who Thinks They Should have Got the Job
When someone has set their sights on a promotion and then the job is given to someone else, it is inevitable that there is going to be resentment. Whether the new boss was chosen from within the office, or from outside, the person who thought the job should be theirs is not going to be happy about it.
New Employee vs Slightly Less New Employee
Being the newest person in the office is never easy. You get stuck with making the tea, doing all the mundane tasks and working hard to establish your position. So when another new person arrives it is time to celebrate! Unfortunately this can mean that the slightly less new person makes the new person's life unbearable while they go on a bit of a power trip.
Modern Colleague vs Old School Colleague
The modern colleagues knows all the new technical quick fixes while the old school colleague likes everything to be done a certain way. There is going to be a clash of wills and outlooks but if they take a moment to learn from each other then it can build into a rewarding relationship.
Categorising your colleagues is like an anthropological experiment! Look around your office at all the different people and the power struggles that are going on. Now that you are aware of what the common situations are, try not to get yourself embroiled in one. It is natural for people to want to assert their authority and prove themselves but try to do it in a non-confrontational but upfront and honest way.
You might also like...
Hi I'm having a power tripper from a maintenance guy at work I'm a supervisor and all he does is belittle me in front of my staff he always undermines me to telling me how to run my staff and gets in touch with his boss that is not even my boss to descuss my work and how I run things he even told one of my staff to take the week of as he would sort his holiday by phoning his boss up this was definitely a no no I reminded him that I was the supervisor and he could not do this but he still made the call as it was his boss said no as the worker had to give notice about holidays I have now reported this to my manager and she has reported this to her boss
Chris
- 22-Mar-18 @ 11:28 PM