Facts About Working Relationships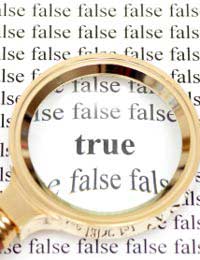 Working relationships are an important part of your job and can have a hug impact on your happiness and success at work. Cultivating these relationships and trying to avoid any conflict or power struggles is something that you should always be aware of. There are some common myths about working relationships though, what the problems are and how to handle them. Take a look at these facts so you are clear about the best way to approach your working relationships and get the most out of them.
FACT: You need to stand up for yourself
You may think that keeping your head down and getting on with your work then colleagues will stop taking advantage of you or give you the credit you're worth, but that's not true. You need to assert your position by standing up for yourself and not letting other people walk all over you,
FICTION: Gaining a promotion will lose your friends
Being promoted over your friends is never an easy situation to be in but the most important thing is how you handle it. If you remain professional, have an honest talk with them and don't rub it in their faces, then there is no reason why you cannot stay friends. If they are jealous or resentful then they were never a great friend in the first place and you should concentrate on your career.
FACT: Gossiping will always backfire
A quick gossip round the water cooler may seem like a bit of harmless fun but it always backfires. Talking about your colleagues makes you seem unprofessional and untrustworthy and is never worth the small satisfaction that it brings. Try to think about how you would feel if you were the target of the gossip and then step away from the conversation.
FICTION: Women are harder to work for than men
Whether this is a myth perpetuated by scorned men or just a rumour in the office, it's not true. Women can be just as good or bad as men at being your boss. Women often work in a different way to men but once you understand their methods they are honest and usually more understanding than their male counterparts.
FACT: Romantic relationships and the office don't mix
It may seem like a good idea t the office party, but getting romantically involved with someone you work with is bound to end in tears. If it goes well, then it is difficult to remain professional with them and if it goes bad, then you will have to work with them and be reminded of it every day.
Learning how to handle working relationships will make interactions in the office much easier. In all situations you need to try and remain professional and calm, and be tactful in your approach. Think carefully about whether something is a good idea or not and how it will affect your every day job and your long term career. A bad working relationship can have a big negative impact on you so try to avoid them by separating fact from fiction.
You might also like...