Male Sexual Harassment in the Workplace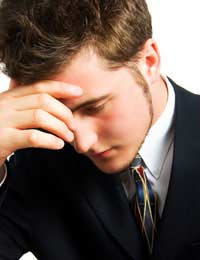 Male sexual harassment in the workplace does occur but often goes unreported. Many employers and employees do not take this issue as seriously as female sexual harassment but this type of harassment can be just as damaging to men.
Male Sexual Harassment in the UK Workplace
Two in five males encounter sexual harassment in the workplace according to the Department of Trade. Around 8 per cent of calls to the sexual harassment hotline run by the Equal Opportunities Commission come from males. A government survey revealed some men were suffering sexual harassment from female managers who were exploiting their power in the workplace. Men who do encounter sexual harassment often do not report the problem for a number of reasons including damage to their self image. Men do have the same equality rights as women and have the right to protest if sexual harassment does occur.
Why Men Don't Report Sexual Harassment
Many men feel too embarrassed to report sexual harassment. They may also feel that it is a dent to their masculinity to take the harassment seriously and lodge a form grievance. Both men and women will suffer in silence through fear of the consequences of reporting sexual harassment. The fear of losing a job, being thought of as a troublemaker or being passed over for promotion can stop men and women reporting workplace harassment. But if the harassment is allowed to continue this can be viewed by other employees as toleration of this behaviour in the working environment.
What Counts as Male Sexual Harassment?
Sexual harassment in the workplace is legally defined as any type of denigration due to an employee's sex. The harassment can take many forms include verbal comments of a sexual nature and physical abuse such as inappropriate touching. Sexual harassment can also occur through the spreading of malicious gossip of a sexual nature and sending inappropriate emails, texts and letters. In 2005, the Sexual Discrimination Act 1975 was amended to include sexual harassment. This amendment clearly stated the definition of sexual harassment and made it clear that this type of offence will not be tolerated.
Fighting Sexual Harassment in the Workplace
If an employee is being subjected to any type of sexual harassment the first step should be trying to inform the perpetrator that this is unacceptable. It may be the case that the employee is not even aware that they are harassing another employee. This may be enough to highlight the matter and for the harassment to end. If the perpetrator does not stop then there may be no alternative but to talk to a manager or a member of the Human Resources department. Many companies have their own policies on how to proceed with complaints of harassment in the workplace.
Evidence Gathering for a Formal Complaint
It is important that the victim does keep records of the sexual harassment if a formal complaint is intended. This written evidence should include the dates and times of when the harassment took place. It should also include the nature of the offence and what actually occurred. If any action was taken after the harassment occurred this should also be noted. Any emails, letters or texts should be kept as evidence of the harassment. Always keep evidence outside of the workplace in case it is to be used during court proceedings.
Making a Formal Complaint of Sexual Harassment
There may be no alternative for the employee who is being harassed but to make a formal complaint. If the manager of a company is the one who is harassing an employee then the complaint should be directed towards the company owner. But if the manager is the owner of the company then there may be no actual alternative but to seek legal action. This can include taking the matter to an employment tribunal. This action should be considered seriously, and if the company does have a trade union it will be a good idea to contact a representative and take advice.
No one should have to tolerate any type of harassment in the workplace. Mutual respect should be prevalent in the workplace between employees, and between employees and managers. The Sexual Discrimination Act is in place to protect employees from this type of abuse. The victim of the abuse may have second thoughts about lodging a complaint but it can put a stop to long-term sexual harassment occurring in a working environment.
You might also like...