How to Address Favouritism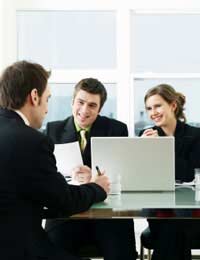 Favouritism in the workplace is essentially a manifestation of bad management. However, it is certainly very common and an inevitable factor in your working life.
The three key areas we will look at will be firstly, if you are the favourite and are looking at ways to address this; secondly, if someone else if the favourite and you are experiencing difficulties because of this and lastly, you are the manager or boss with a particular favourite member of staff and you are keen to change your behaviour.
If You Are the Favourite
It may seem as though being the favourite at work is a desirable position to be in, with endless benefits and perks, but this is not the case. You will know this if you are reading this because you are the preferred one because you are likely to have experienced your colleague's irritation or feel embarrassed at your position.
You boss or manager may not be aware that they give you preferential treatment and, indeed, it may be that they feel the situation if perfectly justifiable given that you perform well at work and are a valuable asset to your team. You would not want to 'shame' your boss into changing their behaviour as it may jeopardise your working relationship and cause them to overcompensate.
You could start by mentioning to your colleagues that you know about the situation and that you are a bit embarrassed by it – although you cannot change your boss's behaviour, you can certainly change how you react to it. What you must not do is perform in your role less well to reduce the attention – it may be tempting, but in the long term you will only affect your career chances and your confidence will suffer.
If Someone Else is the Favourite
When there is a favoured member of staff, all sorts if issues are involved – jealousy, frustration, respect – and it makes it very hard to be rational. If there is an obvious favourite in your office, it is likely that you are feeling annoyed that their mistakes are somehow less than yours but their achievements are considered greater. Do make sure that you have honestly assessed the situation before you leap in though – perhaps your 'favoured' colleague actually works loads harder than you, or has a better attitude or is contributing to the team more. Favouritism is one thing, but being a more valued member of staff because of better work ethics is quite another.
If you genuinely feel as though there is no work-related reason why your colleague should be favoured, it may be worth bringing the issue to the attention of your HR manager or another senior member of staff. You could talk to other colleagues to establish if they feel the same. Bear in mind that, unless there is a detrimental effect on you, your team or the company, this may simply be an unfortunate case of office politics.
You are the Boss with a Favourite Member of Staff
Congratulations on wanting to address the issue. Having a favourite at work is not a good way to gain the respect of other members of your team and is almost certain to promote gossip among them as to your reasons for the favouritism. If you are having a relationship with or are related to the member of staff, you could consider moving them to another team, if at all possible, or in the case of a relationship that is getting more serious, one of you may change jobs for the good of your careers and future happiness.
If you just favour this member of staff because they work hard and are good at their job, consider their own feelings if you single them out and praise them too much. They may feel like 'teachers pet' and it will damage their relationships with their colleagues. Do make sure that you continue to praise them and acknowledge their performance and achievements, but not overly in public, save it for reviews and private meetings.
You might also like...