When Things go Wrong in HR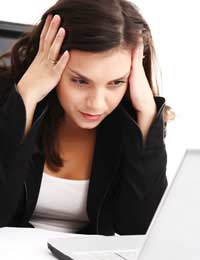 The HR, or Human Resources, department in your workplace can be a great source of information and support for employees and employers alike.
Most HR managers and their teams have a CIPD qualification (Chartered Institute of Personnel and Development) and have a great deal of experience in workplace issues. Usually, people who work in HR are not the cut and thrust target driven types you find in sales and commission based roles. They are more likely to be good listeners, passionate about people and good and helping you through difficult times at work.
Bad HR Departments
However, this is not always the case. Some HR departments can be perfectly useless. A bad HR manager can take many forms – either they suck up to the boss and do not put the needs of the employees high on their list or they are not able to give helpful or appropriate advice at the times when you need it most.
When things go wrong in HR, you need to be able to know who to talk to in order to get your personal situation resolved. As the HR department is often the place where you are advised to go to when you need support with workplace issues it can be difficult to know what to do when they do not offer the support they are supposed to. Rather than simply get frustrated by the difficulties you are facing in the workplace and either suffer in silence (which is terrible for your health and stress levels) or leave your job, let's think about other ways of handling the situation.
If you have a problem with your relationship with your boss, or there has been a breakdown in communication with your colleague and you are unable to speak to your human resources manager, it is important that you do not just put up with it. This will result in you either taking it out on those around you (personal relationships will suffer if this is the case) and losing self confidence.
How to Deal with an Unapproachable HR Department
It tends to be that company's that do not have very effective or approachable HR departments are often less focused on the welfare of their staff and more dedicated to shareholders and profits. A healthy company approach has a mixture of both. If your company does not value the welfare of their employees by ensuring that they have a decent HR department, you may decide that you would prefer to look for another job rather than struggle through trying to get your voice heard.
However, if you simply feel that there has been a clash or personalities, or that your company has a new HR manager or team that is simply trying to get to grips with their role, you may prefer to give them the benefit of the doubt. If this is the case, perhaps you could have a quiet word with your line manager – tell them that you need to talk about a situation at work but do not find the HR department very approachable. This will show that you are trying to resolve the situation. If the problem involves your line manager and you are not comfortable talking to them, either speak to another manager that you do feel more able to speak to or ask a colleague to act as a mediator.
You might also like...