How to Cope With First Work Day Nerves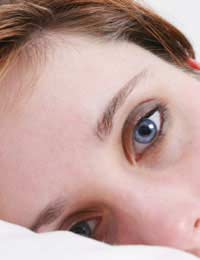 First day work nerves are common, and managers and co-workers do expect this from a new employee. Nerves and anxiety are mainly psychological but there are a few ways to keep those jitters at bay.
Nerves during the First Day of Work
First day work nerves can happen to anyone, regardless of how old the person is or how many jobs they have had. Stress can come through problems with confidence, meeting new people and being unsure about what to actually expect on the big day. Expectations about fitting into a new team can also cause anxiety. For some people nerves can be a very real problem; some have even resorted to hypnotism to cure their nerves. But there are easier and less costly ways to keep those nerves in check on the first day of work.
Preparation will Help to Calm Nerves
Turning up late on the first day of work will simply increase anxiety. It is better be prepared by undertaking some simple research such as finding the best travel route to a new job. Don't leave tasks such as getting work clothes ready for the morning of the first day. Some employees will actually never undertake any research on their new employers. It should be quite easy to find out what the new job actually entails and some information on the company through an internet search. Being adequately prepared will help when entering a new work environment and will help calm those nerves.
Be Adequately Rested to Keep Nerves at Bay
Getting a good night's sleep should help to calm the nerves. Being refreshed after a night's sleep will help new employees to stay mentally alert and ready for anything that is thrown at them. Go to bed early and avoid drinking coffee, which will only help to increase nervousness. Some people swear that actually being tired is a good way to calm the nerves. But employers will not appreciate a new employee who constantly yawns and complains of tiredness throughout the day. It is a wiser option to be fully alert and looking refreshed on a first day of work, especially when meeting new work colleagues.
How to Act on the First Day of Work
There is no point in being anything other than yourself on the first day of work. It is normal to give a professional appearance on the first day of work but overdoing this will simply add to nerves. Act naturally and smile a lot; smiling should also help work colleagues who can be nervous when meeting new employees. Give a polite greeting to work colleague and a firm handshake. Introductions around a workplace can be nerve wracking and no one expects a new employee to remember everyone's name; relax and take deep breaths if nervous.
Employees who are Naturally Shy
Some people are naturally shy and this can be a constant cause for concern where nerves are concerned. New employees should remember that they have won over their employers already during an interview. Shy or not, the employee has probably come out on top over a number of other candidates. There is absolutely nothing wrong with natural shyness and it takes all personality types to make up a successful workplace. Being friendly, polite and professional will be enough to keep employers and co-workers happy on the first day, and in the future.
Tips to Combat First Day Work Nerves
Tips to help conquer those first day work nerves can include:
Visualise what the first day will be like and the duties that will be expected to help prepare
The first work day is usually about getting to know people and becoming familiar with the workplace so focus on this aspect
Do not go out socialising or celebrating the night before the first work day; be refreshed and wide awake
Don't worry about learning all of the work colleague's names on the first day
Don't worry if certain employees seem unfriendly, they may simply be busy
Don't be afraid to ask questions when necessary; it's better to ask and understand than sit and say nothing
This is only one day; it will get easier given time
Everyone has been a new employee and suffered from first day work nerves at one point or another. Nerves are completely natural and no one will think badly of a new employee who does act anxious on their first day. Concentrating on the work at hand and meeting new work colleagues may be all it takes to conquer those first day work nerves.
You might also like...