Getting Involved in Office Gossip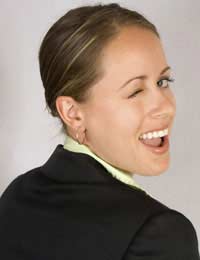 Before we talk about all that is wrong with gossip and why you shouldn't, let's just take a minute to say what's right with it.Gossiping can be such a lovely way to pass some time, especially if tat tie happens to be a Friday afternoon when the boss has gone home and we're getting paid for it! Oh, what a joy to hear about someone else's misfortune, or how Becky on reception really fancies Mike the sales manager and won't tell him when his wife calls.
As long as it's not about you, gossip is a wonderful thing, the problem is, one day it will be about you and you will regret getting stuck in to other people's troubles.
So, gossip and what's wrong with it. Firstly, you don't look very professional when you are the one with all the office juice. At the risk of sounding like a killjoy, you are there to work, so the less work you actually do, the less you will be respected as a competent member of staff. Secondly, if you are known for being a gossip, people are more likely to turn their backs if you need their help one day.
However, it does not necessarily mean that it a good idea to have nothing at all to do with office gossip – it can be a useful source of information about potential promotions, company troubles and new initiatives. What you need to know is what and how much gossip to get involved with.
Don't get carried away
– if you hear some juicy gossip, don't pass it on if it will hurt anyone, including you and your reputation. If it won't, pick your receivers carefully – you can gain and loose valuable credibility points by picking the wrong people.
Don't be cruel
– even if there is someone you really don't like, gossiping about them is not the best way to handle it. Speak to HR or talk to them directly if you're brave enough, but being the office bitch won't help anyone, least of all you.
Don't be the subject of gossip
– other people may not be lucky enough to have read this, so if they hear something tantalising about you, they will possibly pass it around like a hot potato. Don't make gossip and you can't be gossiped about.
Don't loose sight of why you're there
– it's a workplace and you are supposed to be working. Some things like going to the warehouse or ordering stationary can be a welcome diversion to your day, but a good old gossip isn't productive.
Do know your limits
– if someone tells you some gossip, tough as it may seem, make them stop before you know something you can't 'un-know'.
Do realise the value of being a good listener
– if you are known as giving good advice and not being a gossip, you can learn all sorts and not spoil your position – just remember you're at work.
Do keep your work and private lives separate
– you can do whatever you like out of work just don't bring in your troubles to the workplace and expect people to be sympathetic.
Do enjoy your job
– a little gentle gossip can go a long way in making your job more enjoyable – just don't get carried away.
You might also like...
Excellent Tips!They sure make relevance especially, once you have been in the work force as labor, small business, technical, professional, vocational, etc. It can get brutal whether you join or not. Suggestion: - You may want to include quotes, examples, narratives and/or dialogs, which would help your readers to deal with unpredictive / tempting recruitment by gussip leaders.For example, "I just work here like you.""I'm just trying to get by."Or simply look straight in the eye of the instigator; knodding thoughtfully. Say, "So, how can this help me be more productive?"
darncoldJ
- 24-Sep-12 @ 5:32 PM