The Signs that you Should Leave Your Job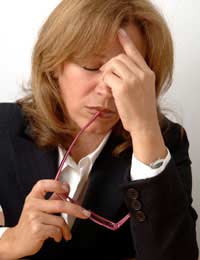 If we start from the question of do you 'work to live' or 'live to work', then it will help us to understand if your job is a key part of your life goals and personal happiness, or just a way to ensure that you can pay your bills and spend time with friends and family.
Both approaches to work are as valid as each other, but in identifying your motivation, we will be able to understand what is important to you and the type of questions you will need to ask yourself in terms of the signs that illustrate you should leave your job.
Identify Your Goals
'Work to live' types are generally keen to maximise their salary and minimise their stress, with value placed on security, continuity and, in the main, no surprises. They want to perform well at work without a constant feeling of target reaching, performance reviews and office politics. These people usually have a good work – life balance as they place high importance on leisure time, personal relationships and hobbies.
Which One Are You?
'Live to work' types are often more likely to be in a pressured, results orientated working environment, gaining a sense of achievement from succeeding in a fast-paced, targeted profession. These people, too, place importance on personal relationships, but can actually spend more time planning and working on their career goals than maintaining and developing relationships with friends and family. Their career progression is a driving factor, with money illustrative of their attainment but not the focus of their work.
Of course, these are huge generalisations, but helpful none the less as a starting place to offer tips on the signs that indicate you are ready for a change.
So, if you feel that you identify more with the 'work to live' category, the first sign that you may notice is that your job is feeling like it is taking too much of your focus, more than you feel comfortable with. It may be that you have previously felt that, as long as you kept your nose clean, performed well and respected your job, you had security in return. You may feel like more and more pressure is being heaped on you, or that more hours, conferences or responsibilities are expected of you. Ask yourself if you are ready to take on this responsibility, are you happy to spend more time away from home or are you being remunerated for the changes in a way in which you are prepared to compromise for?
How To Move Forward
If the answer is yes, you may actually be prepared for the development in your role. If the answer is no, your job will be upsetting your work - life balance in a manner in which you are no comfortable. This would suggest that you need to find a role that is more like the job you had before the changes, so be prepared for a pay drop.
As a 'live to work' person, the signs are likely to be those that make you feel undervalued in your job, or that your hard work is not leading to the career development that you aim for. It is often the case that hard working, conscientious staff are taken for granted. Or you may feel that you are ready for a new challenge in a more progressive organisation, having learnt all you can in your current company. Either way, you owe it to yourself to find and utilise any opportunities in order for your drive and ambition to be rewarded.
You might also like...