Management Skills & Methods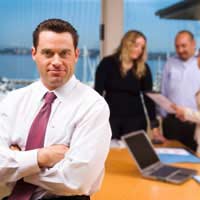 Principles of management are often given a hard time and often rightly so. Buying into particular methods of management can allow bad managers to hide behind rules and can restrain good managers.
The fashion for adopting particular 'management speak' and protocol is perhaps seen as a typically outdated, yuppie practice, but in reality many workplaces have set rules for how project and tasks are carried out. You may find that your company does not like to 'publicise' their management skills and methods but you would still be wise to pick up on any unspoken techniques in order to succeed in the job.
Spoken or Unspoken Rules
If your organisation is one which is happy to make their management skills and methods public, it is likely that you will be able to understand and adopt the skills as required. These may be relatively simple practices such as keeping an up to date 'to do' list or on-line diary for other colleagues to consult. Large corporations or Asia Pacific based organisations may also be keen for their staff to adopt particular skills and methods that may involve more 'dedication', such as certain ways of replying to emails, particular relaxation or social rules and set ways to hold meetings.
There are also internationally recognised management principles that are either established by the company, such as the Toyota Method, or global standards that are adopted, such as the Six Sigma principle or Total Quality Management (TQM). Many companies are keen to gain the world recognised ISO set of standards, which you will be expected to adhere to.
Some members of staff feel supported by such methods and others can feel suffocated by them. If you feel strongly either way it would be worth your while asking about the company's particular belief in set management principles at interview and decide accordingly depending on your views. If you join a company who are strong advocates of a strict management principle and you know that you feel more at home in a fluid structure, the role will not be a success.
Better For the Team and For You
Management methods also relate to the individual. Certain working practices can help us in our day to day working lives. If you are able to understand what your trigger points are for motivation and procrastination, you are well on the way to being able to change that behaviour and increase productivity.
Indeed, increasing productivity is essentially what all management principles are founded upon. Finding ways in which their workforce can be more effective, less likely to leave and more likely to increase profits is what it's all about.
Ways in which you are able to effectively manage your own time to improve your productivity include -
Set aside time to deal with your emails each morning, but do not be distracted by constantly checking your inbox.
Return phone calls efficiently.
Utilise the support system in your office.
Do not be overwhelmed by your 'to do' list - break it down into what is urgent, required or can wait.
Stay on top of project developments so you don't waste time when details change.As a manager, you may find that effective people management skills allow you to get the best from your team without acting in a way that you are not comfortable. Providing regular, honest appraisals with the potential for pay rises, greater responsibility and a realistic plan for the following year are what helps staff feel valued. They also need to feel like their contribution to the team is noticed and that their work is properly rewarded. There is nothing more frustrating than being told what a great job you are doing, how they couldn't work without you and so on without a pay rise or promotion being in sight.
You might also like...