Advice on Joining a Well Established Team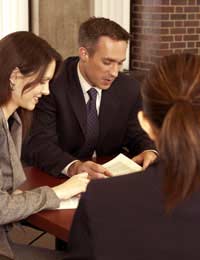 It can be difficult to join a well established team, especially if you take a little while to settle into your new job. You will be putting your efforts into learning the ropes and the personal stuff can take a back seat. While this is perfectly understandable, you would help yourself more in the long run if you take a bit of time before you join your new team to find out a little more about them.
Go For a Drink Before You Start
One way to do this is to see if you can join your new team for a drink one night to get to know them. This is better than waiting for your first day at work to go for a drink because you will be too tired to make decent conversation and you may not come across in the way you would like. Although we all know first impressions count, going for a welcome drink after your first day at work is like making a first impression twice – once in the morning and once more in the bar.
So take some of that first day pressure off yourself. Call your new line manager and see if the team go for drinks at all – if they don't, it may be that your new team is established in a professional rather than social manner, more on that later.
If your new line manager says that they often go to a certain wine bar on Thursdays, for example, ask if you can pop along. It doesn't need to be a red carpet event – if you just arrive and stay for a drink or two, you can meet a few new team members and it shows that you are keen to make an effort to join in.
Research the Company Ethos
Another way to join in before you start the job is to do a little bit of research – ask around your friends to see if anyone knows the organisation or anyone who works there. Check out the company website to get a feel for how they operate.
If you would rather wait to get to know your new team, make sure you take a moment to think how you will come across. If you are purely focused on your new job for the first couple of weeks, people may think you are unfriendly or snobbish. It is a difficult balance to get right because you want to be professional, but your colleagues are a key part of how much you enjoy your job.
Try to get the balance right by making time at lunch time to talk to people – don't just rush off to phone your partner or meet a friend for lunch. Bring some sandwiches and sit where your colleagues sit a couple of times a week – this will be a way to show that you are very professional about your career but also friendly.
If They Are Not Making You Feel Welcome
If you feel that the team is not making you welcome, you could try a few techniques to show that you want to be more involved. You don't want to look like the class creep, but you could try bringing a packet of biscuits or something else that can be shared. Just have it in the kitchen and let people know they can help themselves.
Other suggestions include having chat at lunchtime, talk to people if you are making a hot drink at the same time as someone else, offer to make a round of drinks or see if anyone needs a lift home.
If your new team is more of a quiet, conservative bunch, don't come in all guns blazing and suggest a rowdy night out. Take your cues from them – focus on your new job but be friendly when appropriate – chat and smile if you see someone in the lunch queue or at the printer.
You might also like...