Are You too Easily Offended in the Workplace?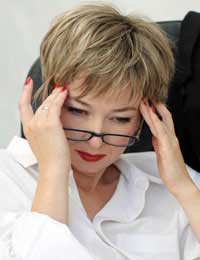 It is too easy to get offended in the workplace and although you may feel justified, it will not do your career any good. Try to remember how annoying it is if one of your friends or family is particularly tetchy and difficult to please or always picking holes in what you do – it just makes you not want to spend time with them. Your office is no different – getting a reputation for being easily offended is hard to shake off, so do yourself a favour and not get offended in the first place.
There are some situations where it is acceptable to be a little put out, of course, but it is a good idea to understand how you react in the workplace has a big impact on your reputation, promotion potential and general happiness.
When Is It OK To Be Offended?
If a colleague makes a racist comment, you have every right to be offended. If you feel able to, say something at the time, such as 'I really don't like that kind of comment', or if you are not comfortable saying something, you may wish to tell your line manager or HR manager. There is no excuse for that type of behaviour- if they say they were 'only joking' that is not good enough. Jokes like this need to be stopped.
If you are being repeatedly teased, picked on or embarrassed, you are perfectly allowed to be offended. You ought to ask a friend outside of your workplace what they think of the situation, just in case you are being over sensitive. However, anything that offends you is a matter to be dealt with.
If the subjects are your religion, gender, sexuality or colour you defiantly have the law on your side. If you are being teased for which football team you support, what county you come from or your hobbies, it probably depends on how harsh the comments are.
If your colleagues have inappropriate material on their desks or make comments that, while not about you or directed at you, are offensive to you, it is acceptable that you are offended. They may have a saucy calendar, swearing on their ring tone or make rude comments on a phone call that everyone can hear. This is a borderline situation and may be better handles if you know that other colleagues feel the same way.
A nude calendar is far worse than a pop stars calendar, for example, and a one off call from their footie mates is different to continued swearing on regular phone calls. Use your common sense – don't go reporting them for one call, and don't tell HR about their cheeky calendar without saying first that you don't really want to see that every day.
When Is It Not OK to Be Offended?
If you regularly tease or mock your colleagues, don't go running to HR if they get you back. If you keep coming in late, leaving early or have loads of meetings that happen to start at 10 am so you can't come into the office first, you are going to have to accept some ribbing. The best way to stop this is arrive on time, leave on time (or even a little late some nights) and arranges your meetings throughout the day. The odd early or late meeting is fine and a good perk, just don't do it too often.
If you have not been working very hard, it's easy to get your back up if someone notices and points it out. Don't be offended, just work harder.
You might also like...